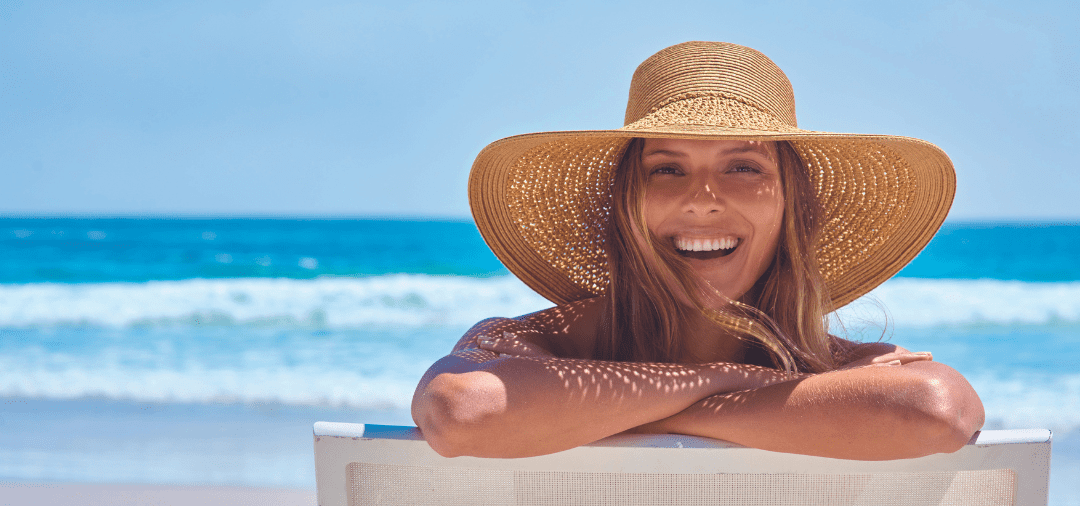 Solar Complex: Get an even and spotless tan
We already are in June and with it, the warm weather, outdoor walks and beach and pool days have come. As we told you in the previous article, we are now more exposed to sunlight for more hours and that's why it's important to protect our skin and take care of it to achieve a healthy tan and avoid spots and burns.
In this Nutralie article we will tell you how the assets in our Solar Complex will help you in the second stage of this process, that is, to achieve a healthy, even and spotless tan during the summer months.
BETA-CAROTENE
Our formula contains beta-carotene, assets that have powerful antioxidants properties, which help protect the skin against potential damage caused by ultraviolet (UV) radiation and improve its appearance for a healthier look.
In addition, these assets are precursors to vitamin A and since they are combined with it in the formula, they are stored as soluble pigments that accelerate the production of melanin, the pigment responsible for providing the golden color of the skin tan.
AMINO ACIDS AND COPPER
We added L-cysteine, an amino acid that protects cells from damage caused by free radicals and is necessary for the synthesis of keratin, a structural component of the skin that provides strength and protection, helping to mantain its integrity.
In addition, it contains copper and L-tyrosine, which are precursors to melanin synthesis and will help enhance and prolong the tan.
TURMERIC
The formula contains turmeric, which with its antioxidant and anti-inflammatory properties, can help you reduce the appearance of spots and improve the skin tone, promoting an even tan.
PREPARE YOUR SKIN FOR SUMMER WITH SOLAR COMPLEX
Get ahead of summer by taking care of your skin with Solar Complex to achieve a radiant tan and a healthy skin.
Its properties and benefits can be enhanced and complemented by combining its consumption with other supplements, which are ideal for both skin and body care in this upcoming season.
Detox Complex, to cleanse the body for the summer months or eliminate excesses.
Hair Complex, to prevent hair loss and strengthen it during this time of the year